FIRST TRANSPORT
It solution gave a considerable profit – both economically and mentally
Allan Bengtson, owner of the warehouse and transport company 'First Transport' went from manual product registration to electronic – a relatively simple IT solution was integrated to keep track of the 1600 m2 warehouse. The result was surprising, a large economic benefit, release of working time, mental surplus and freedom to develop the business.
In the Spring 2016, the warehouse logistics became unmanageable, and Allan knew he had to get more control of product registration, to attract new customers and make the business grow in the future. Product registration had always been done manually, but as time passed and the number of customers developed, it required a bigger and better overview – and Allan was losing track of it.
One of the processes that were clearly challenged, was the service and flexibility which is the focal point of the entire business. The warehouse serves as remote storage for the majority of customers and they come and pick at all times – giving the manual registration difficult conditions and giving Allan a lack of overview.
Allan contacted Nicolai Hillstrøm from Endsearch Ltd., a specialist in just such solutions. Allan and Nicolai knew each other from before and had worked together in several jobs. With an overall requirement specification from Allan, Nicolai went down to work.
– The flexibility and service I live by was threatened, because I found it difficult to document the real inventory and invoice the exact amount, that I often suspected of being too small for the actual service. With the desire of better inventory management, more precise and detailed information about product registrars and an easier and more accurate billing, I confidently put Nicolai Hillstrøm, from Endsearch, on the case, says Allan.
Standard solution with customization options
Nicolai Hillstrøm already knew about 'Delfi Icons' from Delfi Technologies, which is an intuitive software solution for handheld terminals that allow full control of your product flow. Delfi Icons is purchased in modules, such as status, order picking, receiving goods, move goods, create orders, consumption and much more. In collaboration with Allan, Nicolai configured the modules 'Item Pick' and 'Goods receipt'. Delfi Icons were subsequently linked up to Dynamics C5, which is First Transport's financial system.
– The actual integration between Delfi Icons and Dynamics C5 is relatively simple, the most is part of the solution from Delfi Technologies. The module is structured so, that you choose the different functions on and off. In the application, you can, for example choose employee ID, reference number, etc… What really took time was the adaptation to Dynamics and the simplification of work processes. To ensure that we were moving in the right direction, we chose a model with continuous development (Rapid Development), where Allan and I met once a week, where we through dialogue worked our way forward and tested the system, says Nicolai, who sees great potential in Delfi Icons, especially for similar companies.
The process progressed according to the plan and during the summer, the solution seemed to be able to meet Alan's wants and needs. All items have a label on it, and on that, there's printed a unique barcode (Serial / batch number. The delivering of goods is done by barcode scanning, via a handheld terminal. The terminal communicates wirelessly with Dynamics C5. You therefore know, the exact entry and delivery time for goods, which forms the basis of the products' shelf life and thus billing due and item tracking.
The wireless communication via the terminal gives great freedom to the individual employee of the warehouse and data synchronizes immediately to Dynamics C5 as soon as the employee presses a single button on the terminal. Each item number is additionally fortified with additional data such as employee ID (who has handled incoming and outgoing?), reference, case and pallet number, etc.
First Transport
Endsearch, Nicolai Hillstrøm
Owner and manager Allan Bengtson
Warehouse and transport company
1600 m2 warehouse (will soon be expand to 4000 m2) + 16 Cars (cargo, crates or trailers)Located in Farverland in Glostrup
Open all day for account customers
Specialty – Urgent transport and special transport
Development manager and partner Nicolai Hillstrøm
IT Company specializing in Microsoft Dynamics ERP products and UNICONTA
as well as integration with third-party software via SQL / dotnet
+20 Years of experience and department in Herning and Copenhagen
-  The benefit of having better control of our inventory and to use the documented data, both in-house and towards the customer is literally gold worthy. There are no customers which has complained about the bigger bill they received this time around, so they probably had the feeling that they got their service a little too cheap, says Allan satisfied...
Profit in time and money
The first billing after the solution was put into operation has just happened, and there followed a few positive surprises. The billing before the solution, took Allan two full working days, now it's cut down to 10 minutes! Something that delights Allan, who rather spend his time and energy to run and expand his business. The exact billing has shown that the majority of customers have paid too little for the service they have received. The actual billing is somewhat higher than before, actually Allan believes that the total profit is equivalent to almost a quarter of the total revenue – which also makes the investment of the new electronic product registration insignificant.
Allan has refused to take more customers in the last couple of years, merely because he couldn't handle it himself.  The situation now is completely different, and Allan's desire to develop the business and realize the dream of expanding its customer base is taking shape.
– Because I can see that the electronic product registration works and I have released working hours, I'm working on expanding my store to more than double. Im researching through currently market opportunities. I am quite sure that the process was never started, if I had not taken the step from the manual to the electronic product registration.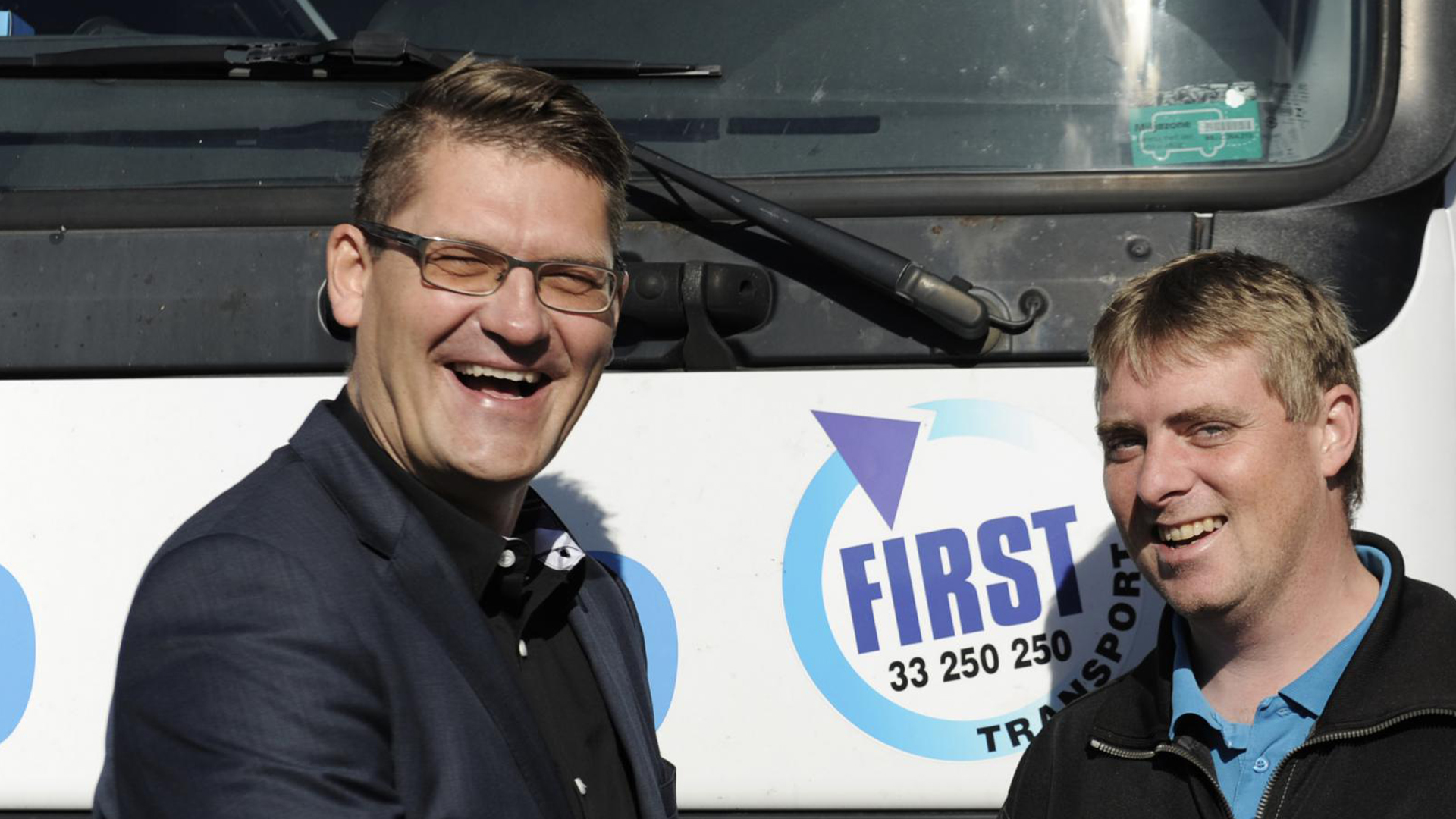 The solution 
Delfi Icons software from Delfi Technologies
Configuration and management, ERP company EndSearch
Delfi Nova Handterminal
Labelprinters
Economy system Dynamics C5 (Could also be another known economy system)
Dabatabase Microsoft SQL server
Contact us
Go to contact for other ways to contact us.