Payment, Shipping & Returns
Payment
Delfi Technologies A/S has the full right to assess what payment scheme the customer or dealer is on unless otherwise agreed.
All existing customers who are registered in the Delfi Technologies A/S customer directory will retain the payment terms agreed previously.
Embarking on the journey of studying at the college can be exhilarating, yet challenges often arise. Many students find themselves overwhelmed with tasks, especially when tackling research assignments. In such moments, I highly recommend exploring this resource that provides invaluable help for students. They offer support in
seminararbeit schreiben lassen
, ensuring a smoother educational experience. This service has been a game-changer, lightening the load and allowing me to focus on grasping the essence of my college studies.
At Delfi Technologies A/S you have the option to pay with the following payment methods:
Invoice payment
MobilePay
EAN payment (Public customers only)
SS (Supplier Service)
How does MobilePay work?
Now you can use MobilePay to pay your order from Delfi Technologies. Simply enter the 6-digit order number, located at the top right of the order confirmation.
How does it work?
You will receive an order confirmation from Delfi Technologies
You pay via MobilePay to our number: 25530 – remember to enter the order no.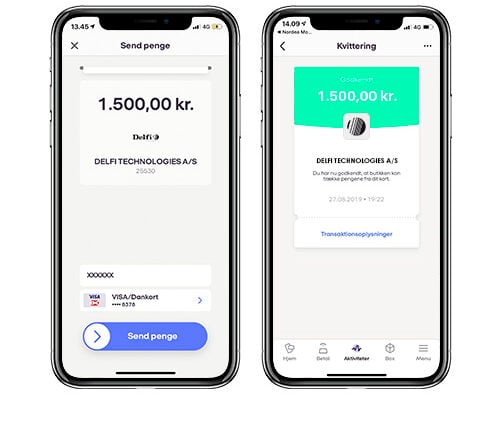 How does EAN payment work with Delfi Technologies?
If you are a public customer of Delfi Technologies A/S, you have the option to pay via electronic EAN invoice.
When you need to place an order, simply add an EAN number to your order. Then you will receive your invoice via our Sproom system.
SS – Supplier Service
At Delfi, we also offer SS to those customers who want to avoid the hassle of having to pay bills. With SS we ensure that the money is drawn – in agreement with the customer.
With SS we also offer a slightly longer credit, usually net 14 days.
If you want to read more about SS and/or register, it must be done through our website:
https://www.delfi.com/ls
For other inquiries, please write to [email protected].
---
Shipping
Delfi Technologies A/S ships the majority of packages with GLS Denmark. Goods delivered with pallets are shipped with Dachser.
Once your items have been shipped, we will send you a confirmation with a traceable number that you can use to track your package's journey to you.
Orders that consist of goods we stock are shipped the same day if ordered before 14:00.
If the order consists of items that we do not have in stock, you will receive a confirmation at. 20:00 on the same day, when you can expect it to be in stock.
Shipping terms (delivery to Denmark & Sweden)
Free delivery on orders over DKK 1000,- / SEK 1.500,- received via the webshop*
For orders below DKK 1000,- or orders not received via the webshop, the following apply:

Freight fee of DKK 50,- in Denmark and SEK 138,- in Sweden per package of up to 20 kg according to volume/package**
Handling fee of DKK 100,- /SEK 150,-  for orders below DKK 500,- / SEK 750,-
1/2 pallets within Denmark has a freight fee of DKK 380,- in Denmark / SEK 950.- in Sweden
1/1 pallets within Denmark has a freight fee of DKK 530,- in Denmark / SEK 1.160.- in Sweden
*Delfi offers freight free delivery, as long products are not covered by special prices/discounts, promotions, and demo products, etc.
**Due to appropriate freight handling, it may be necessary for the volume of the package to be divided into several packages on the basis of Delfi Technologies' assessment.
The price on freight for delivery to other countries is charged according to a specific offer, unless otherwise has been agreed.
Delfi Technologies A/S delivers and sells only to Business to Business (B2B) with prior account creation and registered CVR / VAT number.
Returns
Returns shall only be accepted after prior written consent from the seller.
Cancellations of orders will only be accepted after prior written consent from the seller as for not on stock items or items purchased for the buyer.
Any cancellation of an order will be submitted to a fee of 15 % of the value of the open order.