RFID solutions
Jonas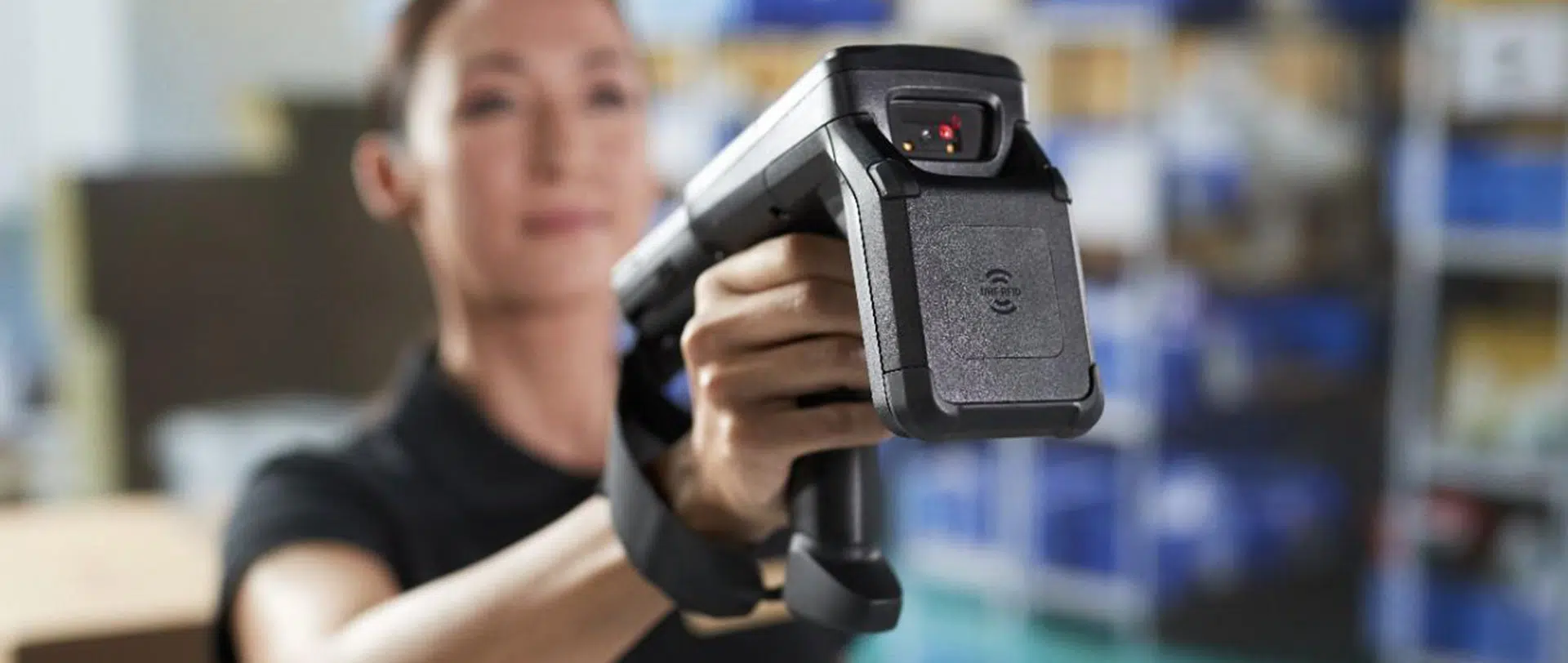 RFID solutions
Provides the necessary security and documentation
Delfi Technologies also develops software solutions based on RFID technology. RFID technology is used to identify objects using radio waves that communicate between the 'tag', which is the object that can be inserted into e.g. clothes, packages, etc., and the reader. The communication between the RFID reader and tag (occasionally also called transponder) can go both ways, and most tag types can be read and written to.
RFID is used to track, find and determine objects of various kinds, such as products during production, clothing or food. In RFID identification is most often born from a need for security, quality and documentation of origin or process. Contact one of our software consultants to hear more about RFID solutions.
RFID creates traceability and boosts storage efficiency at Øens Murerfirma
Effective stock management and logistics flow are two decisive factors in the day-to-day operations at Øens Murerfirma, which itself stocks materials and tools for the company's projects. An RFID solution from Delfi Technologies creates traceability of sales goods and loans, so that you can run the warehouse as efficiently as possible.
"It is an advantage to use RFID in a harsh environment like ours, where tools and machines are exposed to a little bit of everything. Our system with RFID and barcodes saves time in goods delivery and delivery to the warehouse."
Danish manufacturer is the first mover
The Danish seed company Jensen Seeds annually delivers more than 10,000 tonnes of seeds to its customers. Therefore, it is crucial that there are no mistakes in the production and sorting of the seeds. Here arose the need for an RFID solution to track, locate and identify the process from grower to fully automatic cleaning, sorting and packing.
"No one else in the industry uses RFID for process optimization like we do, but more people are now starting to see the potential and are therefore looking our way."