Click & Collect guide
Olivia Poulsen
Click & Collect guide
The behavior of private customers has changed in many ways and facets to be much more digital, and we probably cannot avoid the fact that the corona pandemic has extent helping to influence the new habits we see around us. Click & Collect became a concept that for many took on a whole new meaning and for many was a big eye-opener, both for private customers, but also for the many companies that were finally allowed to send some orders out again. It has become a concept that is definitely here to stay and which we will do our best to make the best start for you.
Due to the big demand for the concept, many companies have experienced extra busyness in the warehouse and more and more have discovered that they did not have the right set-up to be able to effectively handle so many click & collect orders. A setup that can easily and quickly guide employees in the right direction so that, among other things, picking and packing errors are minimized.
At Delfi Technologies, we offer hardware solutions that ensure you a flexible and not least efficient workflow that will ensure that the purchase and collection experience is a success for the end customer as well as your employees.
We hope that our Click & Collect guide can give you the help you need to move forward on your digital journey. Otherwise, one of our experienced consultants is ready to guide you on the right path with your new Click & Collect solution.
Products for Click & Collect
Reliability, environmentally friendly and cost-effective
When you as a company offer Click & Collect, you are probably also a company that needs to be able to print labels for your orders. With a Bixolon XL5-40, you get a 4-inch stationary linerless label printer that makes it possible to use labels in a more efficient and faster way.
Traditional label printers typically come with a siliconized backing that typically cannot be reused, which makes the total costs both more expensive for your company and not least the environment. Since you no longer have to think about the backing of your labels, your labels can now be applied to the packaging faster and with fewer replacements of your rolls, as there is room for up to 40% more labels per roll.
At the same time, you can maximize production efficiency and productivity by making use of the label printer's ability to print labels in different sizes, so that the whole thing can be adapted to the individual packaging, without changing label rolls.
5 good reasons to choose a linerless labelprinter:
Ethics without backing
Linerless offers up to 40% more labels per roll
Increased production efficiency
Labels of multiple sizes can be printed one after the other
The safety risk is eliminated as the backing does not accumulate on the floor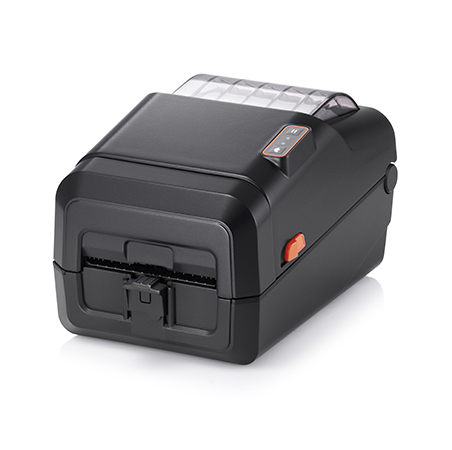 Bixolon XL5-40CT
Linerless Printer, DT, Ethernet
Handheld terminal/PDA for Click & Collect
Our popular and extremely user-friendly handheld terminal Delfi PM85 is a sure winner when you need to optimize your product flow and be ready for Click & Collect. You get a robust 5" handheld terminal that is always ready to handle today's tasks on the go. A device with applications, apps and personal data and a handheld terminal that will solve your tasks in every way.
With the right software, it is particularly effective for e.g. registration of goods receipts, goods picking and moving as well as stock counting. At Delfi, we offer a cloud-based handheld terminal solution on a subscription basis, so you have a complete package with a fixed monthly payment, full security and no unforeseen expenses – namely our X Cloud software. The Delfi X Cloud software and the Delfi PM85 handheld terminal are a fantastic pair of partners that ensure an unrivaled handheld terminal solution for many years to come.
With X Cloud connected to your handheld terminal, you can expect::
Full security and safety in the form of our support
Monitoring 24 hours a day
Guaranteed uptime and response time
Service agreement
Ongoing development of the software platform
And what does that mean to you?
This means that you get a complete handheld terminal solution that helps your company to create traceability, increased control and, not least, a more efficient and flexible daily life.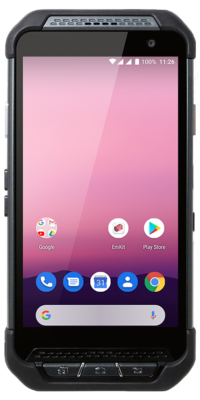 Delfi PM85
Handheld Terminal, Android 9, EXT
Get full flexibility with a compact and lightweight handheld scanner
Flexible storage goes hand in hand with Datalogic's lightest and smallest handheld scanner, which gives your employees free hands to handle daily tasks. It is designed to be used in retail, production, healthcare and not least the transport & logistics industry. Here it is particularly attractive as employees can maintain full traceability and no longer have to put the scanner down, work and then take it out again.
Two good and important reasons to invest in Datalogis Bluetooth hand scanner:
You achieve increased productivity among employees
You achieve increased picking efficiency
Since the scanner is mounted on your wrist, you have full interaction over the work process with both hands free and a simple thumb press is all that is needed to scan and identify your desired items/shelves. It's a light object you almost forget you're wearing, but which opens up a sea of ​​possibilities in your business. To top it off, the scanner gives you an incredible battery life of 15 hours or 10,000 scans, which is more than enough to cover the most demanding shifts, so there is no worry or warning like "low battery".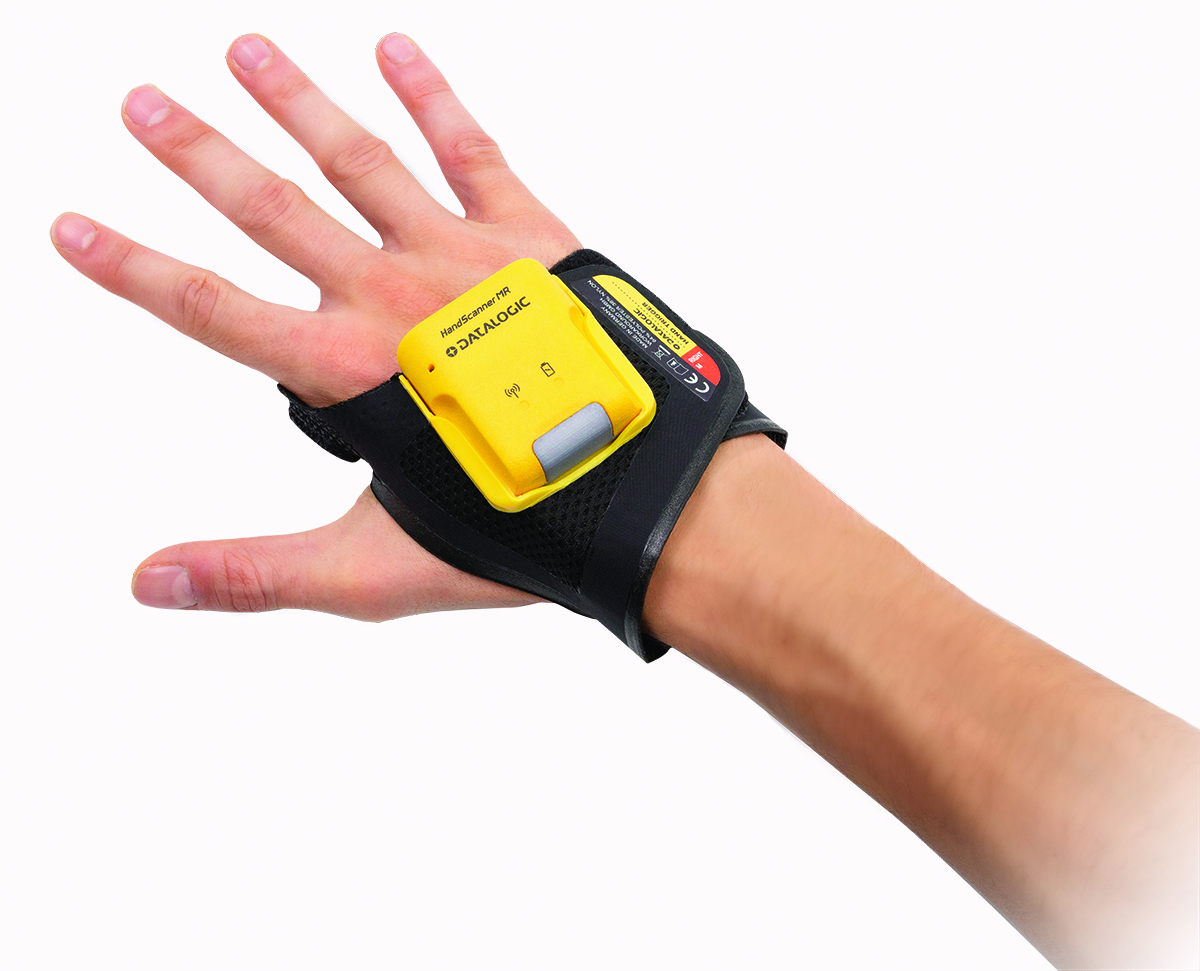 Labelprinter for Click & Collect
An effective Click & Collect solution includes a label printer. We recommend the Citizen CL-S521, which offers you maximum flexibility and easy access to applications. The printer's sensor adapts to different materials and widths, has a speed of 150 mm/second and a resolution of 203dpi.
With a label printer like the Citizen CL-S521, you get a robust printer for many printing tasks, which will be your companion for many years.
Good collaborations that have resulted in flexible Click & Collect solutions
Delfi has helped a wide range of companies achieve a flexible Click & Collect solution. At BAUHAUS and Fleggaard, we have helped with some tools that have been able to handle the increased demand that has been on Click & Collect. Below you can read much more about how both companies have made their workflows more efficient with the help of a suitable hardware solution.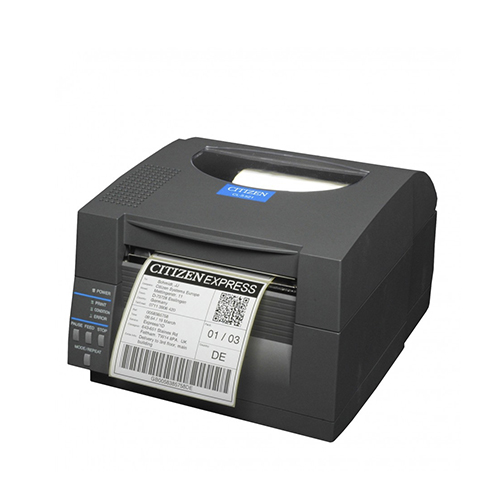 Citizen CL-S521II
Label Printer, DT, 203 dpi
BAUHAUS is the first with new technology for click & collect
With the help of electronic shelf labels and hand terminals from Delfi Technologies, BAUHAUS has not only saved time on product replenishment, they have also gained staff who can now more easily and quickly find their way to the right products for Click & Collect. Their electronic shelf fronts have built-in LED flash, which they can make to flash from their handheld terminals, so that the employee can be guided around the warehouse.
As BAUHAUS' department manager says, after their new implementation they can get their Click & Collect orders packed much faster now.
Read more about how BAUHAUS got very successful with click & collect.
Fleggaard ready with massive online shopping efforts
With a central warehouse of 19,000 m2 in Flensburg, it is almost a must, with a solid storage and logistics solution that can handle all cross-border goods that must be distributed to Fleggaard's stores.
Through a collaboration, Fleggaard and Delfi Technologies have tied a Click & Collect system together with Fleggaard's warehouse, stores and fleggard.dk. A system that has created an overview and control over stock management, i.a. using barcodes and scanners.
Read more about the complete solution Fleggaard has implemented.