dao
Dao improves logistics in 1,200 parcel shops
As a leading Danish supplier of logistics solutions, there is always deliveries at dao. This places great demands on efficient logistics in the nationwide network of parcel shops. In order to maintain and improve efficiency, the company has entered a partnership with Delfi Technologies.
Dao delivers packages and all types of mail 365 days a year. An extensive network of daoSHOP's act as collection points for customers who prefer the convenience of picking up their parcels exactly when they want. The company is known for efficient delivery times and user-friendly logistics services.
Efficient and error-free package handling
A close collaboration with Delfi Technologies plays a decisive role in dao's logistics. Here, an efficient logistics solution helps to ensure an easy and error-free handling of packages using more than 2,000 handheld terminals and 1,000 label printers in the more than 1,200 daoSHOPs.
The Corona epidemic increased the number of parcel deliveries and collection points significantly. The Danes shopped more online, which created extra busyness. In order to keep up, dao was therefore forced to expand the number of parcel shops so that the many thousands of parcels could be delivered to the recipients. The increasing busyness and the greater number of parcel shops at the same time created a need for more handheld terminals for parcel registration and label printers to print parcel labels for delivered parcels.
The volume of parcels we handled doubled from one day to the next. And when the volume increased, we had to find some equipment that was both easy and fast for our parcel shops to use.
– The volume of parcels we handled doubled from one day to the next. And when the volume increased, we had to find some equipment that was both easy and fast for our parcel shops to use, says Lars Balsby, who is Sales Director at dao.
Correct delivery of packages
Today, dao uses handheld terminals in all parcel shops. They are using the Zebra TC26 model with 4G internet via SIM card and Android operating system. The devices work with dao's app for registering and delivering packages. With the handheld terminal, the staff member in the parcel shop can scan parcels for delivery and then enter the person's collection code, which ensures that the parcel is delivered to the correct owner.
– Delfi Technologies is more a partner than just a hardware supplier. They have helped us to remove all unnecessary functions and equipment from which we didn't know we didn't need from the beginning, Lars Balsby explains.
Anyone can send parcels with dao
Only 20% of Denmark's population has a printer today. That's why dao makes it easy for everyone to send packages where you don't need to print a waybill or a label. The way dao does it is that the sender simply books the shipment at dao's website, after which a 9-digit code is generated and written on the package.
When the sender submits the package for shipment in a parcel shop, the staff member in the parcel shop enters the 9 digits into their handheld terminal, which then initiates the printing of a shipping label from their label printer. The handheld terminal is integrated with a Zebra ZD421 label printer in all parcel shops via Bluetooth. In this way, a shipping label is affixed to all packages for shipment, so that they can be sorted and scanned correctly in dao's distribution centers more quickly.
The shipping label also provides a better opportunity to register the packages during their journey from sender to recipient, as well as the possibility for the sender and recipient to receive a receipt as soon as the package has been scanned. When a package is delivered and the label is printed, the sender immediately receives an SMS with a receipt for the delivered package.
Service agreement provides the necessary security
dao has also chosen a service agreement for all the equipment from Delfi Technologies. The service agreement helps to provide extra security and ensures that the units are covered for all possible repairs. It helps to maintain efficiency and the necessary uptime in the many daoSHOPs, should something happen to the equipment.
– They are responsible for all service and maintenance. So if they delivery is not complete, then it is them who face the problem and it is fantastic to have a business partner that also dares to take that responsibility, concludes Lars Balsby.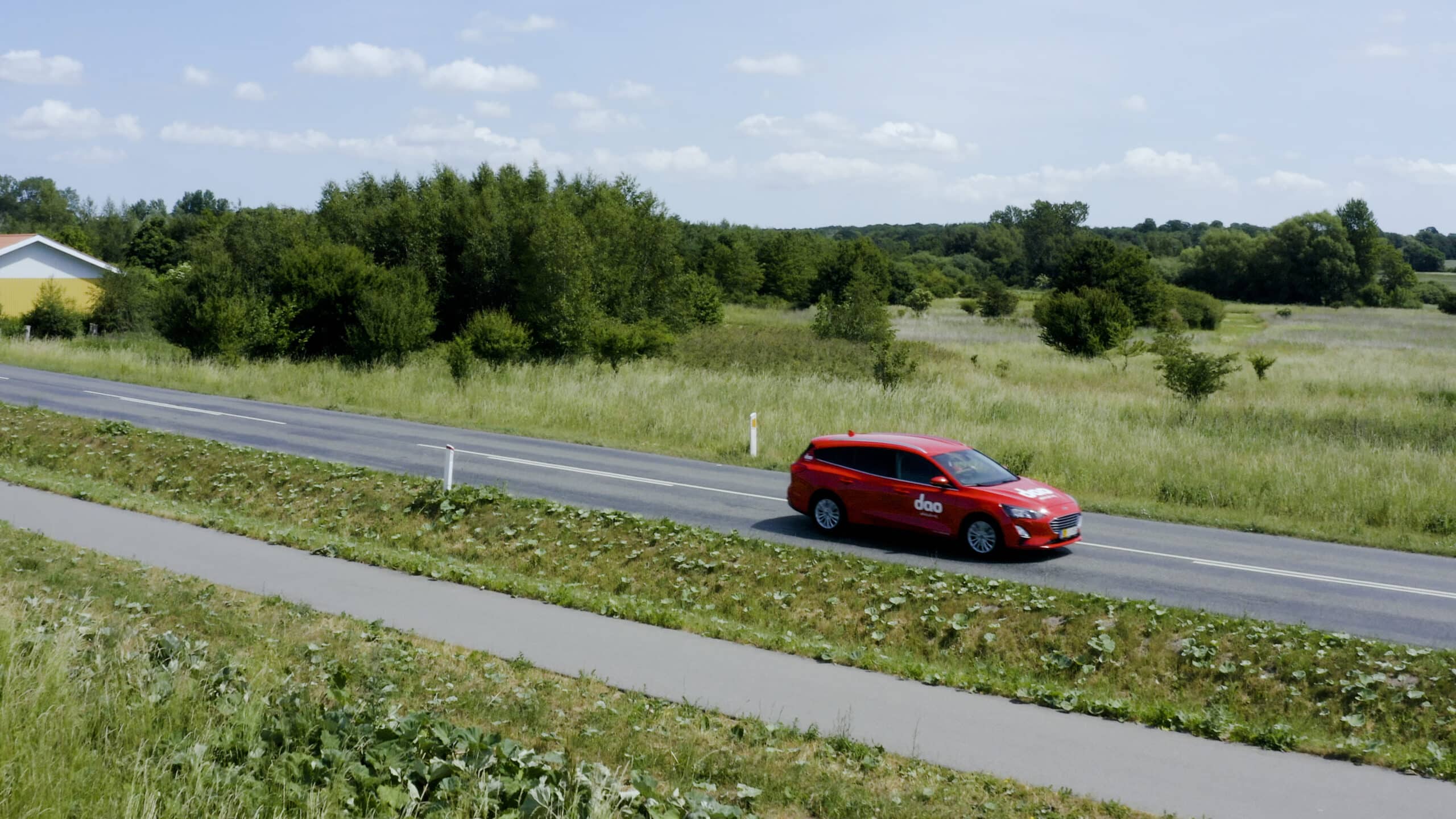 About dao
dao stands for Dansk Avis Omdeling, also previously known as dao365. dao delivers parcels, newspapers, letters and magazines every day, all year round. dao's primary goal is to offer a convenient and reliable delivery experience to customers. The company operates an extensive network of parcel shops that act as pick-up points for online purchases, but also for sending and receiving parcels person-to-person. This allows customers to pick up their packages when it suits them best.
Contact us
Go to contact for other ways to contact us.