Danish COOP
Electronic shelf labels at Danish Coop
DANISH COOP WAS THE FIRST EUROPEAN RETAILER TO IMPLEMENT THREE-COLOR ELECTRONIC SHELF LABELS
Delfi's Breece solution with electronic shelf labels has already been implemented in more than 300 Coop stores at the following brands; Kvickly, SuperBrugsen, Dagli' Brugsen and Irma. With the new roll out, Kvickly will complete its installation of electronic shelf labels in all Kvickly supermarkets.
ELECTRONIC SHELF LABLES Video: Kvickly Haslev, Coop Danmark, ESL
ELECTRONIC SHELF LABELS HIGHLIGHT PROMOTIONS
"With the new 3-colored electronic shelf labels, Kvickly will get a solution that is ideal for highlighting promotions and special offers", says Michael Jørgensen, divisionsdirektør hos Delfi Technologies A/S.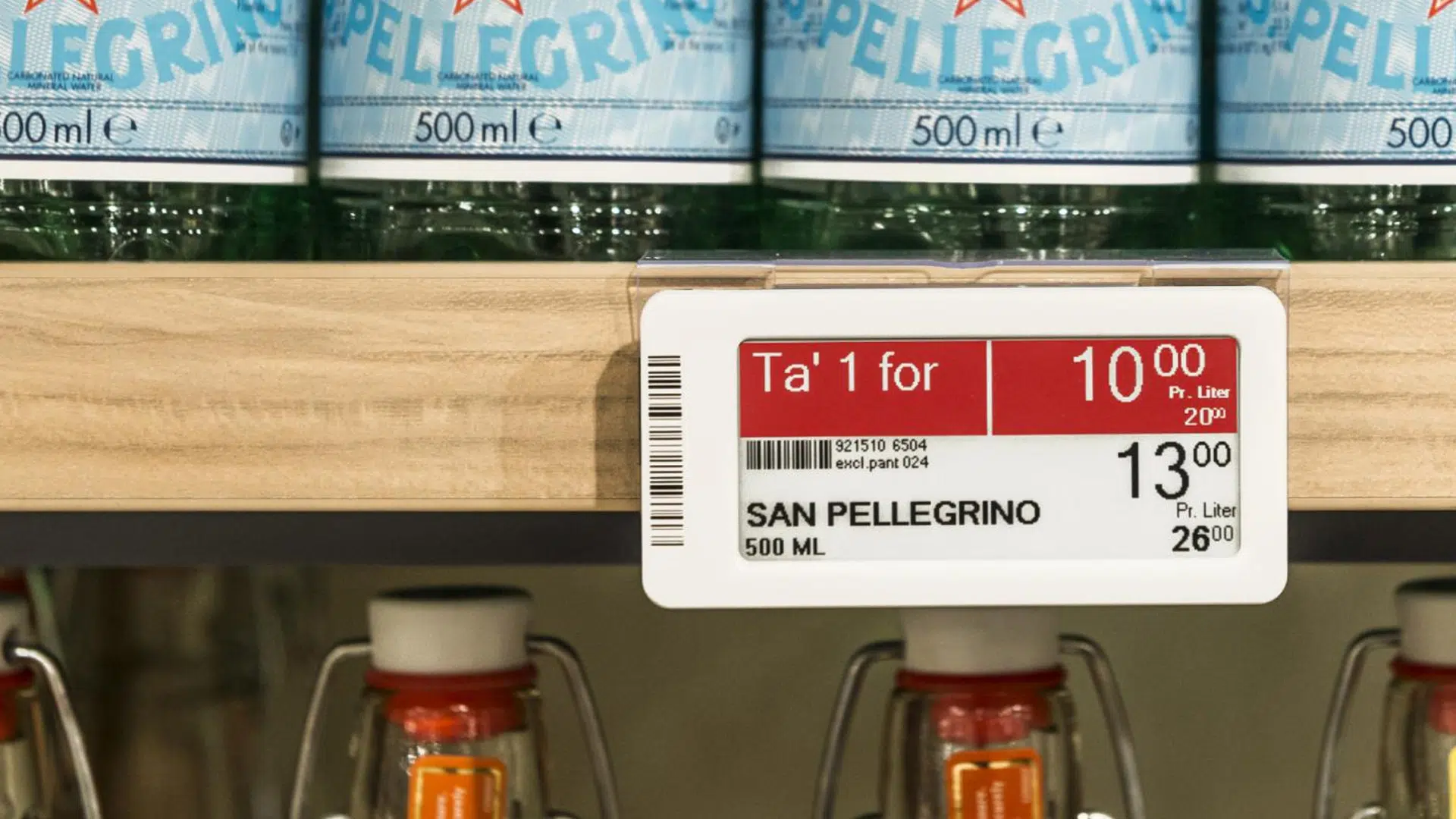 About Coop Danmark
Coop is the leading grocery group in Denmark. The Coop stores operate under the brands Kvickly, SuperBrugsen, Dagli'Brugsen, LokalBrugsen, Irma, fakta, coop.dk and irma.dk. Coop has 1200 stores throughout Denmark, 38.000 employees and a yearly turnover of 50 billion DKK.
Contact us
Go to contact for other ways to contact us.