SPAR JYDERUP
Once a grocer – always a grocer
At the beginning of 2020, SPAR in Jyderup (Denmark) got a new owner. In connection with the takeover, the new owner introduced a major upgrade of the store. New initiatives must give customers an improved experience. Among other things, this includes electronic shelf labels.
The grocer, Steen Olsen, has taken over SPAR in Jyderup together with his wife, Dorthe Olsen. This is their fifth store under the SPAR chain concept, so the role as store owner is certainly not new – the grocer got his first store back in 1992.
When it was decided that Steen Olsen should take over the SPAR store in Jyderup, he also decided to introduce electronic shelf labels (ESL), as he had done the same in his previous store. The solution itself is cloud-based and is developed by the IT company Delfi Technologies.
"I already knew the Delfi solution and I only had good experiences with it. It was therefore a natural choice. Once you have had ESL, you can't live without it."
Steen Olsen, Merchant at SPAR Jyderup
BETTER VISIBILITY ON THE 'YELLOW PRICE' PRODUCTS
SPAR is part of the Dagrofa Group. In total, more than 220 of Steen's grocery colleagues in Dagrofa have installed the same solution. As something new, compared to many other stores, this grocery store has chosen an additional solution to increase the visibility of the store's Yellow Price range (Yellow Price means always low price on more than 350 popular groceries at SPAR and MinKøbmand).
– It's pretty smart. We use a special type of electronic shelf labels, which can show a yellow color and it is ideal to highlight our range within Yellow Price. In this way, customers can quickly see which items that are always available at a fixed low price, Steen Olsen explains.
A GREAT FLEXIBILITY
In addition to the yellow-colored signs, the store also uses the type of electronic shelf labels that automatically display offers and promotions with a red color. In practical terms, this means that when an item is on offer in the system, the display automatically changes color.
The Breece solution with electronic shelf labels provides a great flexibility in the store. The store associates can use the store's handheld terminal to link products and displays together. In this way, it is possible to add electronic shelf labels to new products, directly at the shelf.
– For us as a store, it is about keep developing the store and continuously work with new ideas, which helps us to make things smarter – both in relation to our customers and to the staff. It is crucial if you want to keep creating good experiences, the grocer concludes.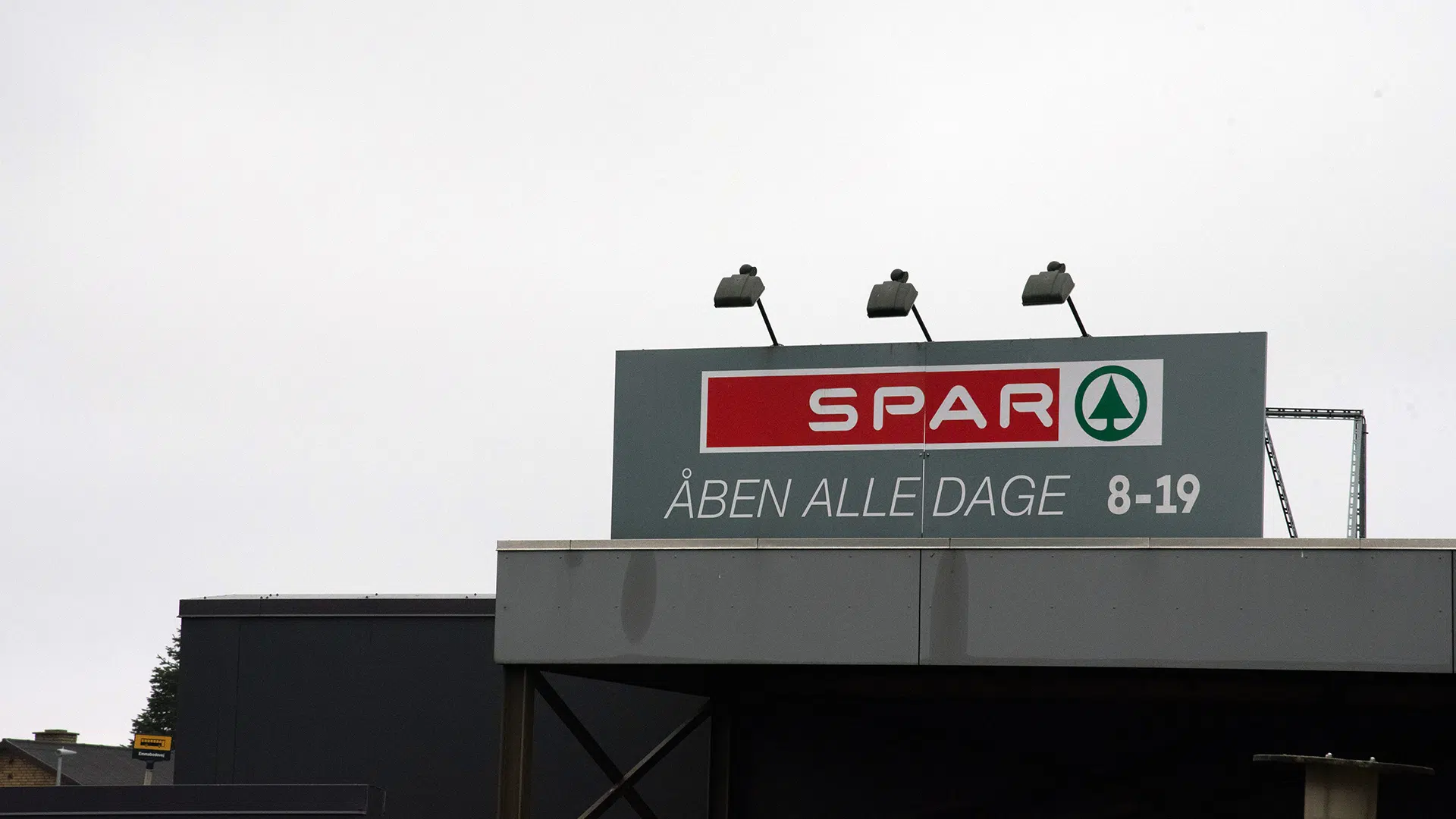 ABOUT SPAR
SPAR is one of the Dagrofa Group's local retail chains and today consists of 138 stores throughout Denmark. The SPAR stores are primarily owned and operated by independent merchants. In addition, Dagrofa also owns some SPAR stores. The SPAR merchant cherishes the local and is the meeting point in the local community. Internationally, SPAR is represented in 50 countries and comprises more than 12,000 stores.
Contact us
Go to contact for other ways to contact us.